We have developed real expertise in hygienic design, with a single objective in mind: to simplify your life!
High-quality Hygienic Materials
At Velec Systems, we're proud to offer solutions made entirely from 100% stainless steel. Stainless steel is the material of choice in hygienic environments, as it is non-porous, corrosion-resistant and easy to clean. By using our stainless steel solutions, you guarantee the durability and sanitary safety of your installations.
What's more, all our motors, gearboxes, sensors and other components are IP69K certified, which means they are completely sealed against dust and high-pressure water. This certification guarantees the reliability and protection of your equipment, even in the most demanding environments.
A Hygienic Design for Outstanding Performance
Velec Systems is committed to providing solutions with a hygienic design. Our bead-blasted finish with a ra of 6.4 provides a smooth, easy-to-clean surface, reducing the risk of contamination. Retention zones are minimized thanks to an open, sloping structure, eliminating spaces where contaminants could accumulate. What's more, we take great care to eliminate hollow pipes on all our equipment, ensuring a design with no hidden areas that are difficult to clean.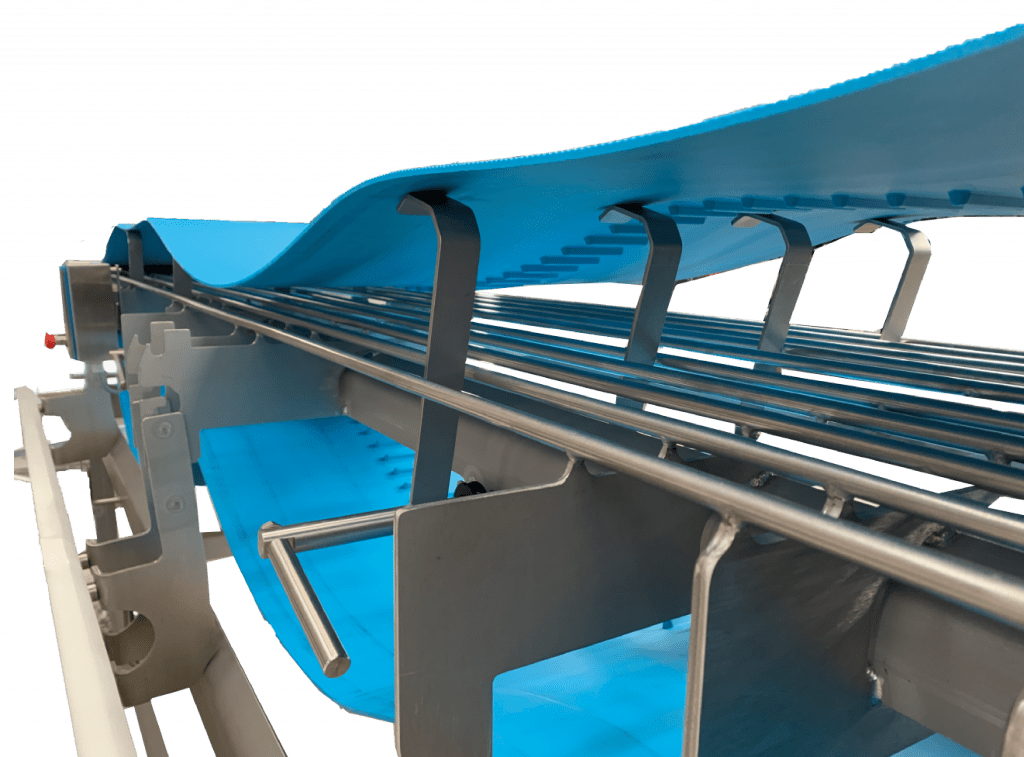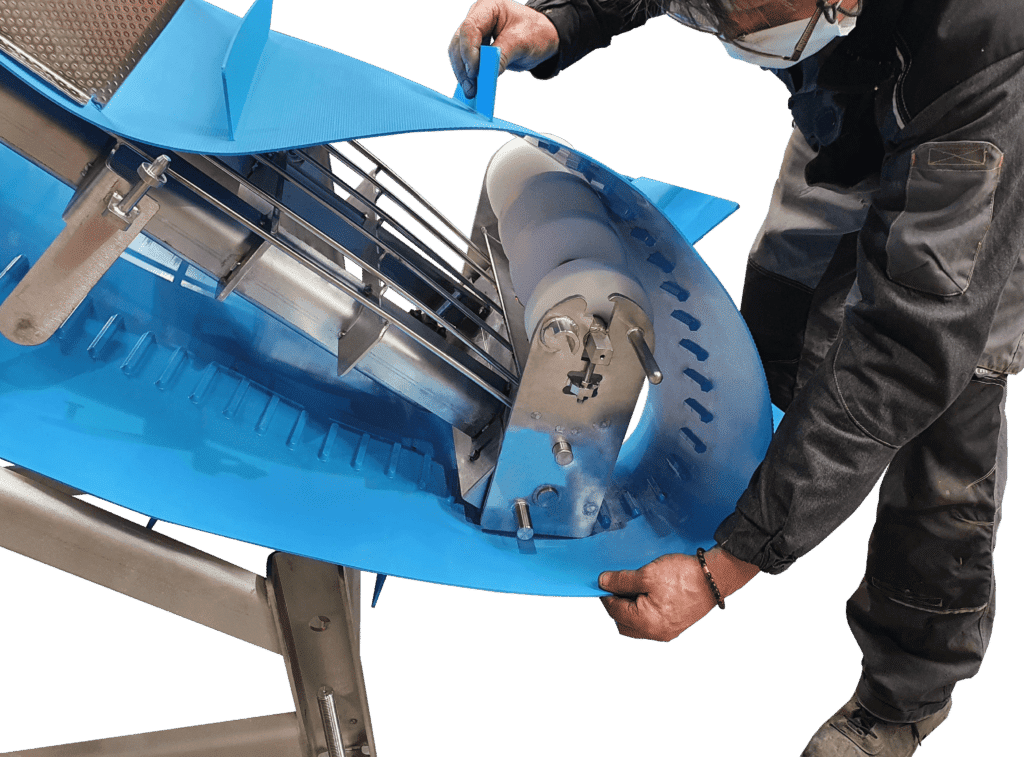 Easy to Clean and Maintain
We understand the importance of cleanliness in hygienic environments. That's why our equipment is designed for easy access, inspection and cleaning. Our equipment is positioned at ground level for easy access, and we've optimized the process of removing belts and accessories without the need for additional tools. What's more, we can provide you with a storage cart on request, to facilitate the storage of your equipment when not in use.
Guaranteed Hygiene and Water Savings
At Velec Systems, we're committed to promoting water savings while maintaining high standards of hygiene. Each of our solutions can be equipped with cleaning-in-place, guaranteeing perfect cleaning of the elements in contact with your products. You can also program your own cleaning sequences, using hot water, foam or disinfectants. This flexibility enables you to meet the specific requirements of your cleaning process, ensuring impeccable hygiene.