Palletizing
To answer your palletizing problems, our experts design innovative and efficient solutions.
Benefit from a real competitive advantage and optimize efficiency, safety, flexibility, quality control and cost savings with our robotic palletizing solution!
Your productivity and customers' satisfaction are improved.
Speed: VELEC machines are among the fastest on the market thanks to their high-performance technologies.
Optimization: VELEC solutions are designed to adapt to the production site and maximize space.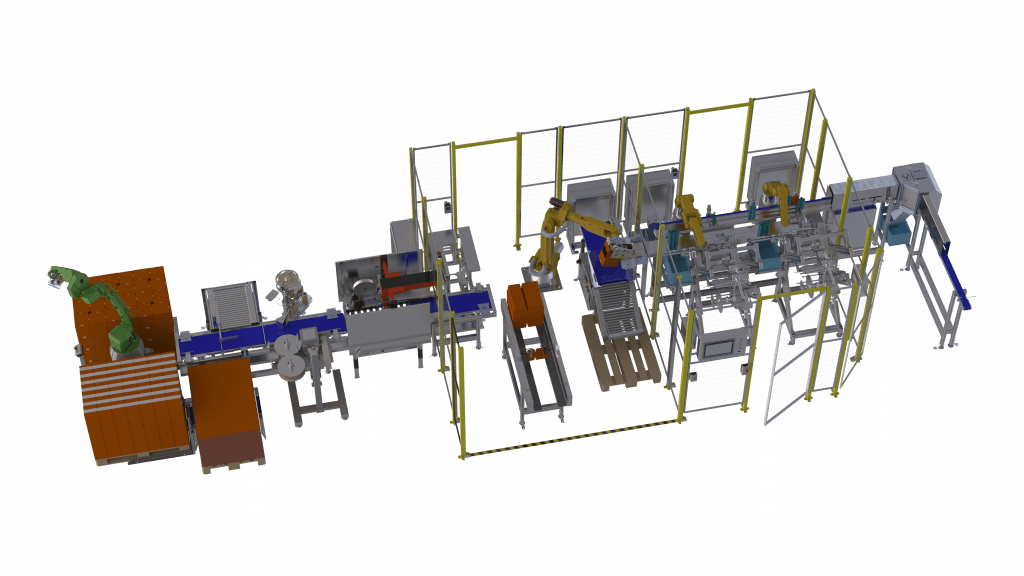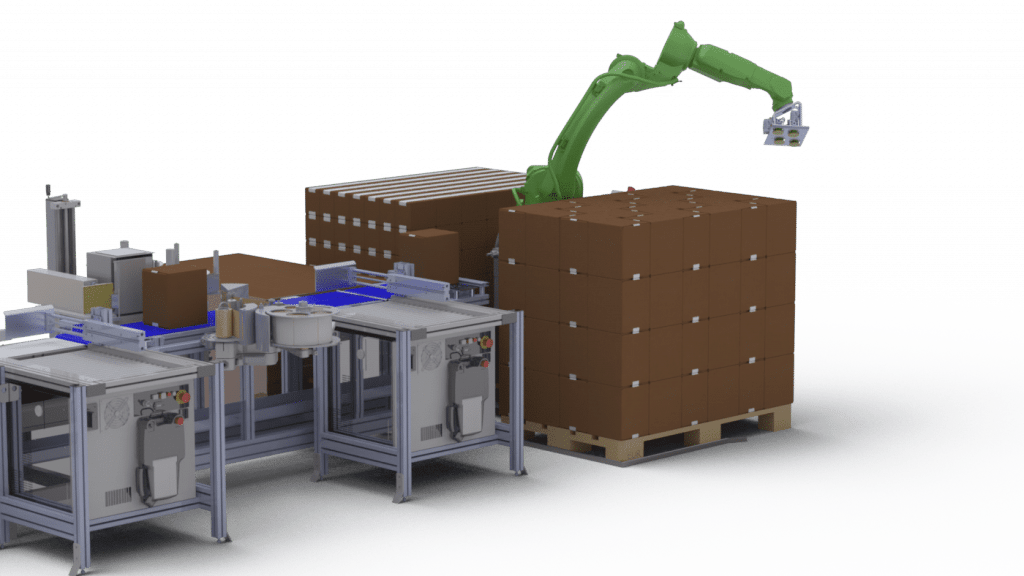 Increase your Efficiency and Accuracy
To improve your production efficiency, our robotic palletizers are able to work continuously and at high speed.
Able of handling multiple tasks simultaneously, such as stacking pallets, arranging products and securing loads, they reduce manual labor time ensuring the safety of your operators. They can stack and arrange products on pallets consistently and accurately, ensuring consistency and reducing errors. Your products are stacked and arranged in a consistent, precise and uniform manner to reduce errors.

This level of precision is especially important in the food industry, where proper arrangement and handling of products is essential for quality control and preventing damage. Robotic palletizers can be equipped with sensors and vision systems to detect defects, damaged packaging or misplaced products.
This enables real-time quality control, minimizing the risk of substandard products reaching the market.
Use a Flexible and Adaptable Solution
Once the product is manufactured and packed, it is ready to be shipped to your distribution channels.
Thanks to the VELEC robotic palletizing cell, the containers are palletized automatically.
VELEC's robotic palletizers can be programmed to handle various product sizes, shapes, and packaging configurations. They can quickly adapt to changes in production lines or accommodate different product requirements, allowing for increased flexibility in the food industry where product variety is common.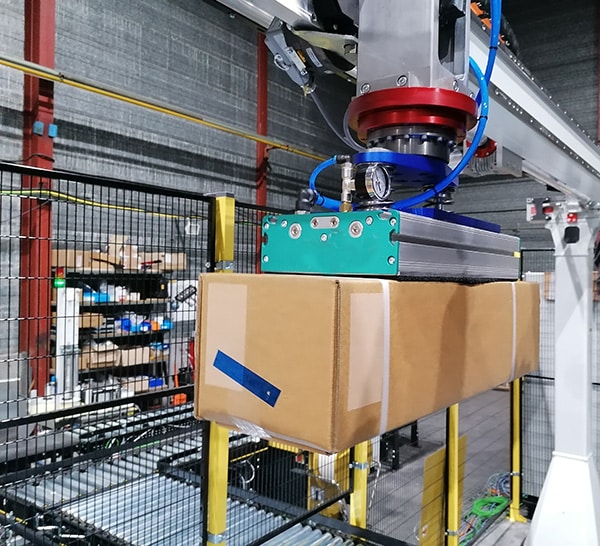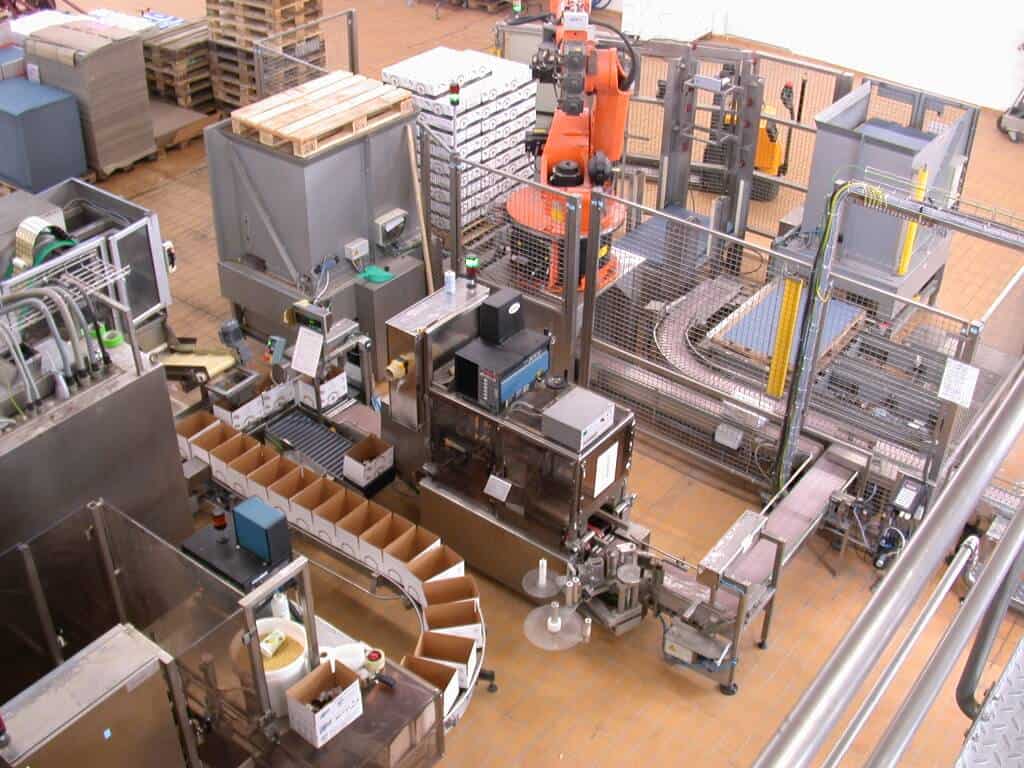 Implement a Smart Solution to Palletize your Products
Our palletizing plan software ensures that palletizing machines run smoothly and avoid overflow.
It enables you to easily program the palletizing method according to the size of your boxes and allows you to optimize the number of boxes per pallet.
Advanced robotic systems can integrate with data management systems, enabling better traceability and data collection. This information can be used for product tracking, inventory management, process optimization, and quality assurance.
They Trust Us!