Designed and developed to align a bulk of disordered products at high speed into a continuous orderly flow. Our state-of-the-art system utilizes advanced technology to automate the counting and loading process, saving you time and money while increasing accuracy and productivity.
With our solution, you'll be able to significantly reduce the risk of errors and inconsistencies that can result from manual counting, ensuring that your product meets the highest standards of quality.
Its principle based on centrifugal force makes it a highly versatile and easy to use solution.
To best fit your need to your production, several applications are possible:
Count and batch
Count and batch for ready meals
Distribute to pack individually
Able to reach up to 5,000 products/min.
Our system is designed to handle a wide range of breaded products, from chicken nuggets and fish sticks to onion rings and mozzarella sticks. Whether you're a small business or a large manufacturer, our system can be customized to meet your unique needs and requirements.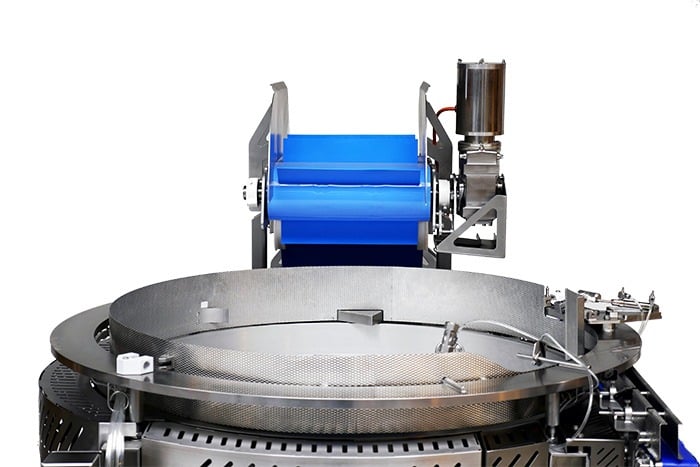 Optimize Your Production by Aligning and Counting Your Products at High Speed With Our Centrifugal Machine!
The centrifugal force orders your products without damaging them preserving their shape and texture. Your products suffer no loss of raw material, should they be humid, dry or fragile products allowing you to maximize your OEE.
With advanced sensors and software, our system ensures that each product is counted and loaded with precision, reducing the risk of errors and inconsistencies.
Simplify Your Maintenance Operations with Our Ergonomic Solution
Compact and ergonomic, it fits into the tightest spaces. Designed to remain at ground level, it ensures easy maintenance, supervision and use for your operators.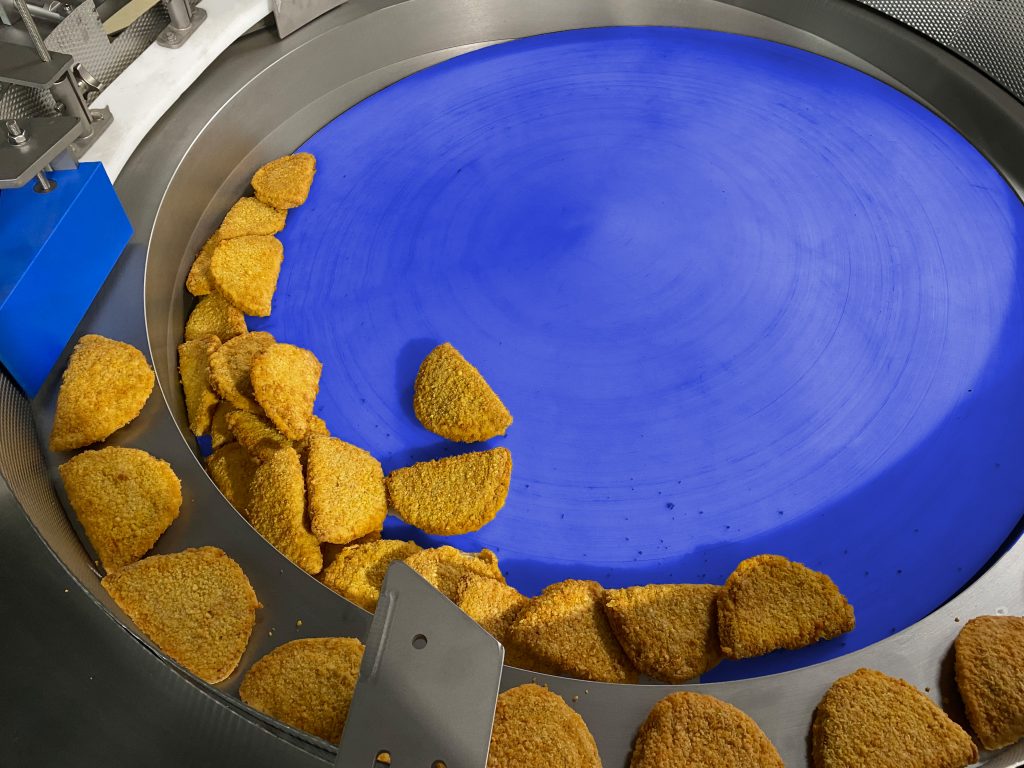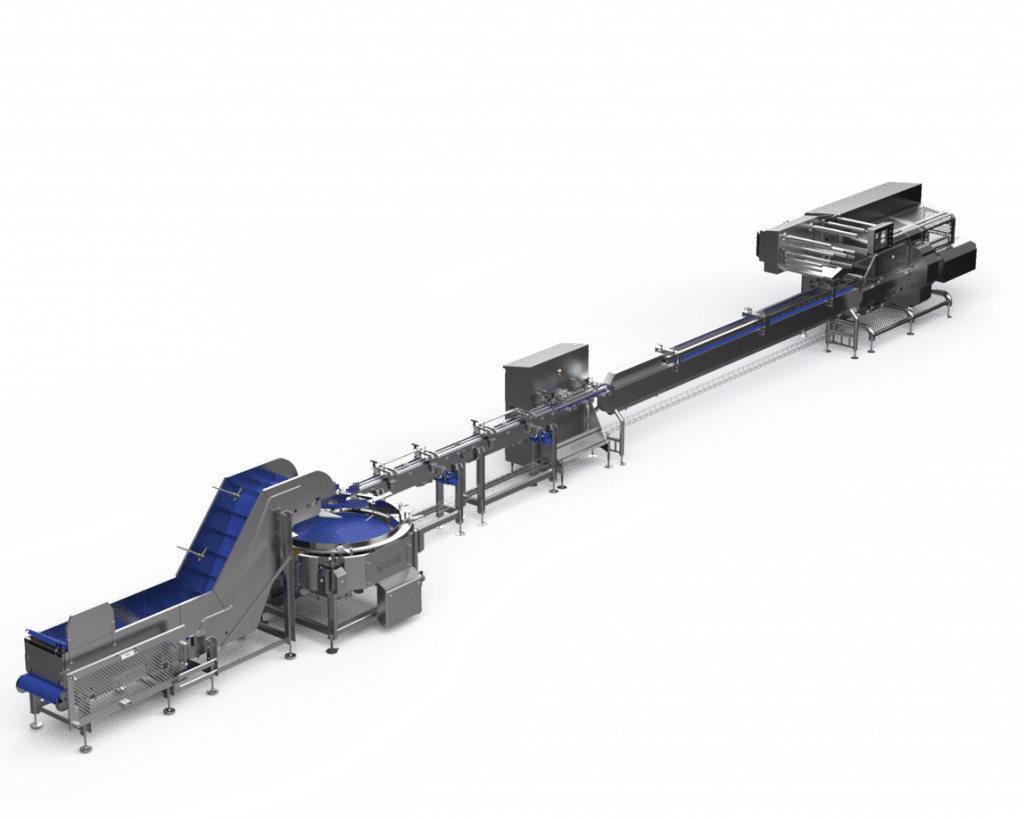 Use a Flexible System and integreate it Easily
Our system can handle a wide range of breaded products, making it a versatile solution for businesses of all types and sizes.
Our experts gathered all their know-how to design the most flexible and versatile solution, capable of adapting to your products and your packing process.
Counting and bagging,
Loading into thermoforming machine
Increase your OEE Thanks To the Highest level of Hygiene in your Plant
The food industry's cold and humid environment is a breeding ground for all kinds of bacteria. Cleaning production lines is a true liability, and it requires perfect monitoring. Our CIP (Cleaning in Place) systems are the perfect solution to help your cleaning team.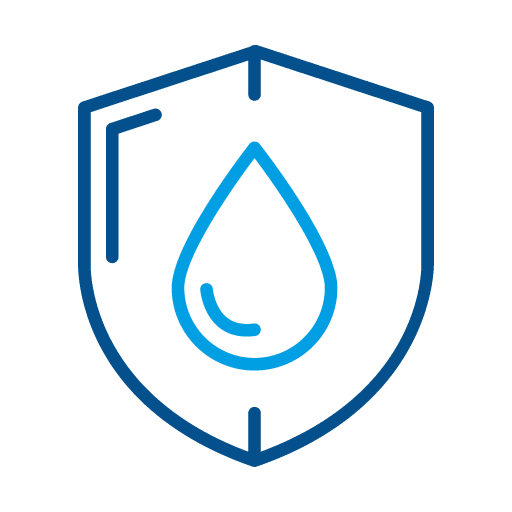 HYGIENIC MATERIALS
100% stainless steel and
IP69K (motors, gears, sensors,…) solution.
Hygienic Design+ finish:
Microblasting (ra : 6,4).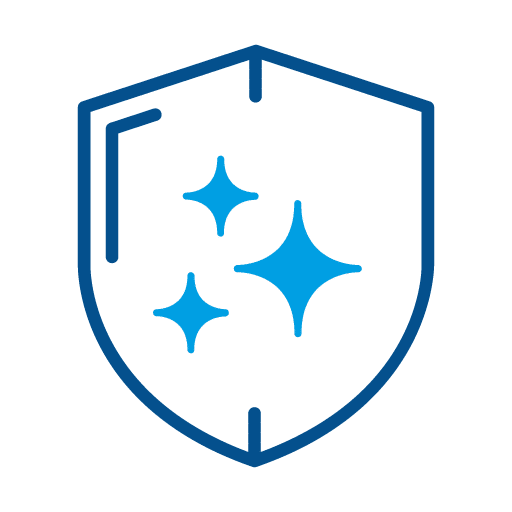 EASY TO CLEAN
Equipment at human height for easy access, monitoring and sanitation.
Automation of the cleaning process with our Cleaning-in-Place system.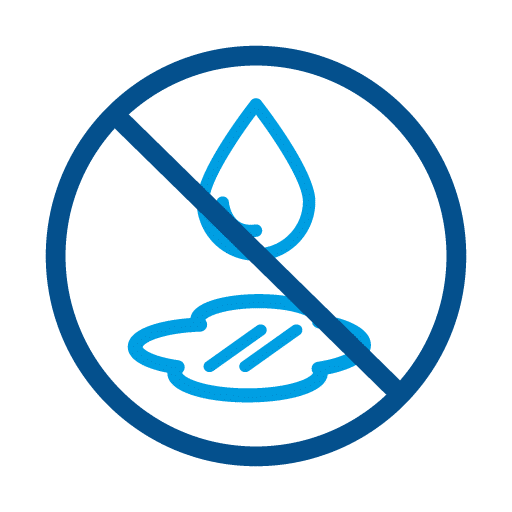 NO WATER RETENTION
Open and incline structure to avoid retention area.
No hollow tubing on all our equipment.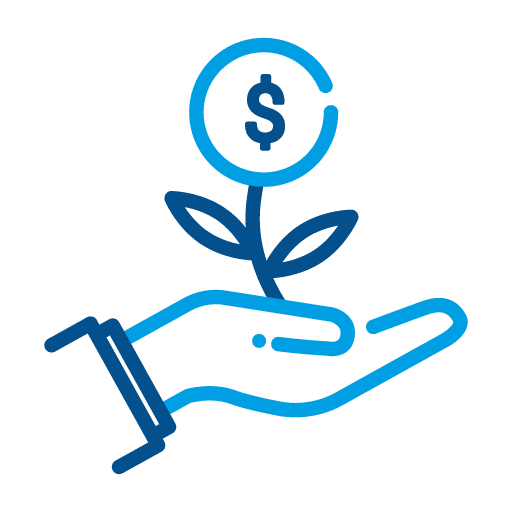 saving water and hygiene products
Up to 50% reduction in your water consumption and disinfection products thanks to CIP.
Possibility to set up your own cleaning sequence (hot water, foam, sanitizer).
These Solutions May Interest You