Your cheeses counted at high speed
One of our oldest expertises
Thanks to the VELEC centrifugal machine, designed and developed to align at high speed a bulk of disordered products to a continuous orderly flow, your cheeses are counted in a unitary way and this up to 5000 products/min.
Our versatile and easy-to-use solution adapts to your products and packaging systems to best meet your needs.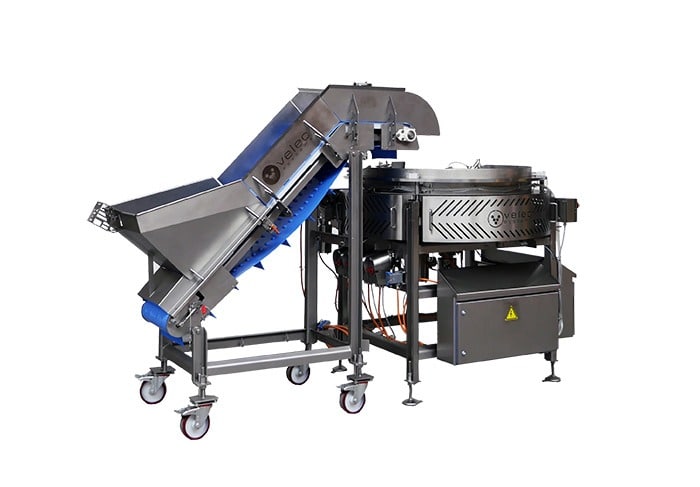 ---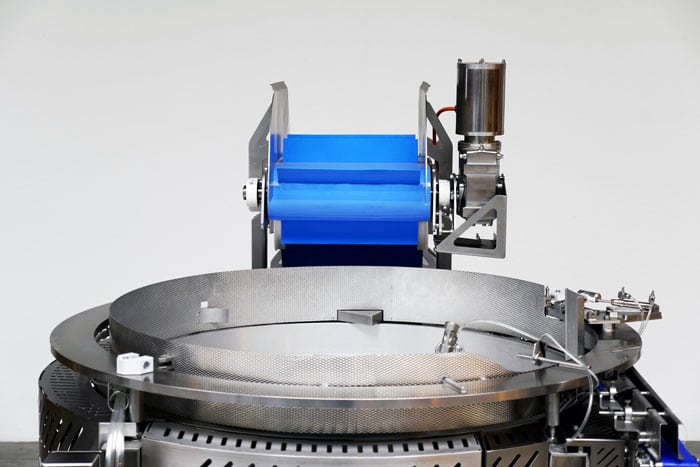 A hygienically designed packaged cheese counter
The VELEC teams make it a point of honour to guarantee the most hygienic solutions possible in strict compliance with EHEDG (European Hygienic Engineering And Design Group) standards. For this reason, our candy counting solution is designed in IP69K stainless steel and is easily dismantled without tools. This minimizes bacteriological risks and simplifies your cleaning operations.